Since cannabis is illegal as far as the United States federal government is concerned, the Food and Drug Administration, a.k.a. the FDA, cannot actually regulate devices related to its consumption. While cannabis is classified as Schedule I alongside heroin, tobacco certainly isn't.
The vaporizer devices that many use to consume nicotine-infused e-liquids are oftentimes used to consume cannabinoid concentrates and more. Because of this dual functionality of many of these devices – retailers, distributors, and marketers of many vape devices can be seen advertising them as useful for either.
While this multi-use ability of these devices may have boosted sales, it has also caused the FDA to step in. No matter what you call your vape, there's a high chance the FDA considers it an "electronic nicotine delivery system," and therefore, regulating such devices fall within the FDA's purview.
While many popular e-liquids used in these devices have recently been shown to contain irritants, and much of California's cannabis supply chain has recently been proven to be riddled with pesticides, the FDA is not worried about what you're putting in your vape. They will one day – but for now, they're more concerned with the apparatus itself.
Some Call it a Vape, Others Call it an Aerosolizing Apparatus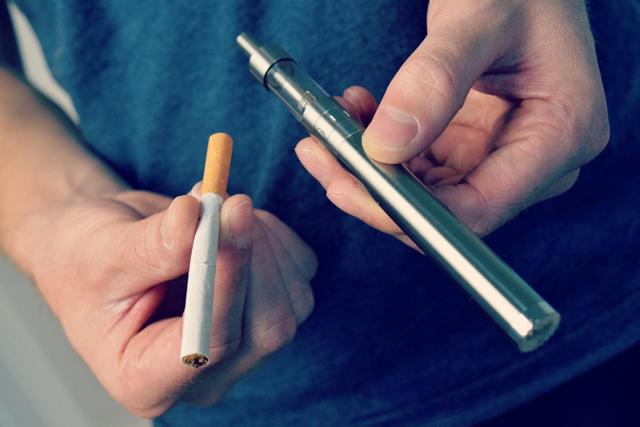 (Photo Credit – Vaping360.com)
To use the most technical term available, a vaporizer is essentially a device that turns a liquid into vapor that you ingest through your respiratory system, a.k.a. an aerosolizing apparatus. Just as the FDA cares deeply about the safety of aerosolizing devices like a nebulizer for asthma, as of late they also care about the device you use to aerosolize nicotine or cannabidiol extract. Why you might ask!
Why Does the FDA Care About My Vape?
According to Deanna Clark-Esposito, Esq. of the Clark-Esposito Law Firm in Manhattan, the reason the FDA cares about regulating vaporizers is due to what the regulating body has termed the "intimacy" with which these devices are used.
When the FDA says intimacy, they're not referring to you vaping with your significant other to get in the mood… they're talking about how close you hold the device to your face. From overheating devices to exploding devices – a faulty vape can really hurt the user.
Due to safety concerns regarding a vape's batteries, chargers, and other electronic components, the FDA has taken notice. Sorry cannabis consumers, but it's the nicotine fiends that caught the FDA's attention. As stated above, while many of these devices are being used to consume cannabis products, as far as the FDA is concerned, they're just regulating electronic nicotine delivery systems, a.k.a ENDS.
Underwriters Laboratories Helping Set Standards

Underwriters Laboratories, more commonly known as "UL" (the company behind the little UL stamp on most of your electronics), is a safety certification and testing company that makes sure electronics/devices are safe. For instance, UL makes sure your blow-dryer doesn't start a fire in your bathroom if it runs for too long.
The company has now stepped in to create safety standards for vapes and their electronic components. While this will help make vapes a little safer, the FDA wants more.
FDA Compliance to be Costly Hurdle for Vape Companies
The FDA recently released a draft version of a 50+ document guiding these companies through "Premarket Tobacco Product Applications for Electronic
Nicotine Delivery Systems." While this tedious application may not be due until as late as 2022 for vaporizers, it's not the only filing that these companies must submit.
As reported by the Tennessean, "Once in effect, this mandate requires a costly approval process for all Electronic Nicotine Delivery Systems (ENDS) introduced into the market after Feb. 15, 2007, including vaporizers, vape pens, hookah pens, electronic cigarettes (e-cigarettes) and e-pipes."
Since vaping is so new, almost all of the devices you see on the market today fall into this category.
The author of the article in the Tennessean, Glenn Jacobs, continues to mention that, "The FDA admits that it will take up to 5,000 hours to complete the necessary paperwork and cost hundreds of thousands of dollars per product. The vaping industry puts the cost at $3 million to $20 million per product."
So will these costly hurdles vaporize the vaporizer industry? It may be too early to tell. With that said, it never hurt to be prudent.
Vape Stocks to Keep an Eye On
While there are many companies out there involved in the vaporizer space, some of them are too large to be hurt by this like Japan Tobacco Inc. (OTCPK:JAPAY) (OTCPK:JAPAF) which acquired e-cig company Logic Technology back in 2015. The companies that may truly be hurt by this tedious and costly regulation are the smaller ones. Some of the smaller vape stocks on the public markets include the following:
VAPE Holdings (OTCPK:VAPE) – According to the WSJ, "Vape Holdings, Inc. focuses on the manufacturing and distribution of healthy and sustainable vaporization products. The company also engages in designing, marketing and distributing ceramic vaporization products under a unique brand."
Vapir Enterprises (OTCQB:VAPI) – According to Vapir – "At Vapir, Inc., we invent, develop, and produce digital vaporizers in both desktop and portable varieties. All of our vaporizers offer precise temperature control, LCD displays, elegant design, and premium materials for a truly superior vapor experience."
Vapor Group (OTCPK:VPOR) – According to OTC Markets Group, "Vapor Group, Inc. is focused on the acquisition and development of commercially viable intellectual property and proprietary products, while it continues its historic business of manufacturing and marketing vaporizers, e-cigarettes and e-liquids."
VPR Brands (OTCPK:VPRB) – According to Yahoo Finance, VPRB "operates in the electronic cigarette and personal vaporizer industry primarily in the United States. The company designs, markets, and distributes a line of electronic cigarette e liquids."
Wee-Cig (OTCPK:WCIG) – According to Reuters, WCIG "is engaged in the business of designing, developing, manufacturing and marketing e-cigarettes and vaporizers, which use electronic technology. The Company's products include Wee-C and Wee-T. The Company's products allow consumers to vaporize dried herbs, such as mullein, raspberry leaves, catnip and sage."
Anyone looking to find a publicly traded vaporizer-related company that stands a chance of surviving the upcoming regulatory hurdles should look at Namaste Technologies Inc. (OTCQB:NXTTF) which was on our watch-list today due to a recently signed distribution deal with Aurora Cannabis Inc. (OTCQX:ACBFF). We're expecting Namaste to whether the FDA storm due to the fact that they don't manufacture the devices, they just distribute and market them. Namaste even distributes products made by Vapir, one of the companies listed above. With that said, the company has also hedged it's vape bets by acquiring a late-stage applicant to become a licensed medical marijuana producer under Health Canada's ACMPR.
Conclusion
We hope this was a thorough and useful briefing on upcoming headwinds for the vaporizer industry. As more announcements are made by the FDA, we'll be sure to update readers. As a final word of caution to investors, many of the vape stocks mentioned above have small market capitalizations and should be traded with extreme caution.
Disclosure: I/we have no positions in any stocks mentioned, and no plans to initiate any positions within the next 72 hours.
I wrote this article myself, and it expresses my own opinions. I am not receiving compensation for it (other than from Seeking Alpha). I have no business relationship with any company whose stock is mentioned in this article.
Editor's Note: This article covers one or more stocks trading at less than $1 per share and/or with less than a $100 million market cap. Please be aware of the risks associated with these stocks.